Our bridle leather is about 1/5" thick & will keep its shape for years to come.
Each Classic Belt will soften & become more supple with use, while keeping its shape & sturdiness.
Our belts gain a beautiful patina simply with the touch of your hands and pants, looking even better as each day goes by.

Made from a single thick piece of 100% real english bridle leather,
our belts are sturdy enough for tough work environments,
while at the same time elegant enough for professional or formal settings.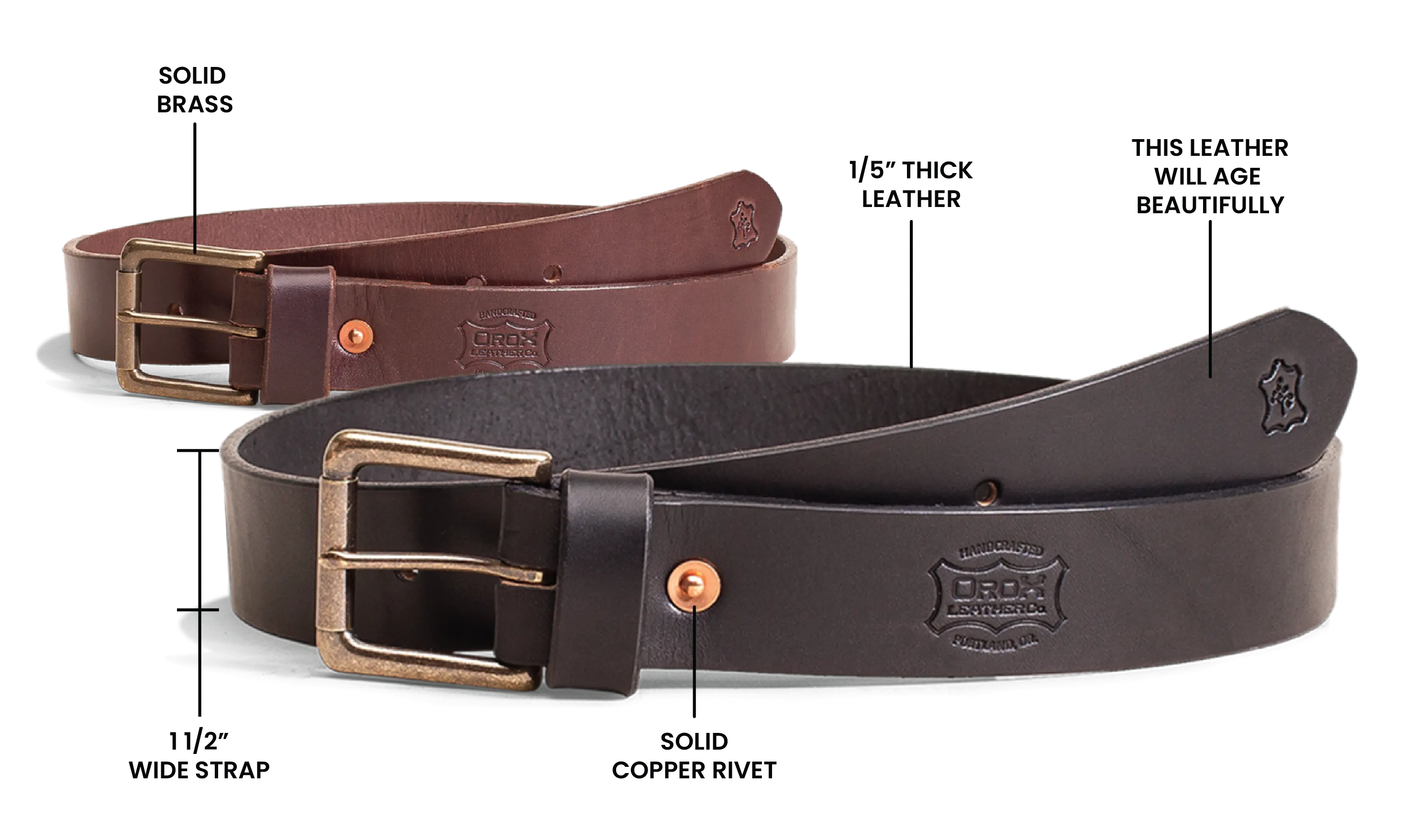 Personalize your Orox collection with up to   3 letters or numbers for free.

Have peace of mind that you are covered against any defects in materials or workmanship . We are here for you.

Free domestic 3-6 day shipping.
CHOOSE YOUR FAVORITE COLOR & STYLE
REAL LEATHER vs. "GENUINE" LEATHER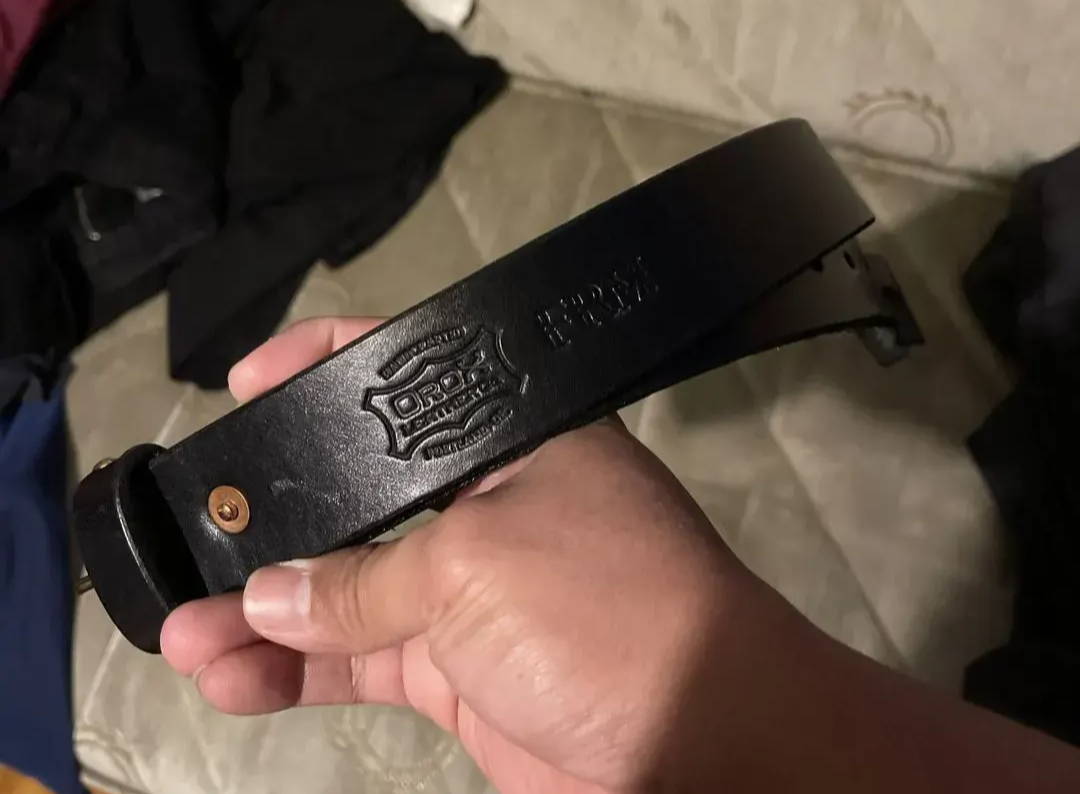 Awesome!                       ★★★★★
I first went to the Orox pop-up store at Washington Square where I found my wallet - made of top-quality Horween leather... it has worn fabulously and has a wonderful patina naturally occurring. I then visited the Orox Studio + Shop in the Old Town District in Portland, OR where I met José, Martin and Elena. This wonderful family are kind as they explain detailing and product features! The brand is cultivated to represent the best: past, present and future... Orox products are made of high-quality craftsmanship and finesse - whether handbags, backpacks, purses, wallets, belts + more. I purchased a belt on my second visit and it was just what I was after - I enjoy Orox for their products but also for their people and quality craft. Go check them out!! -
Mike
This belt is what I have been looking for, for a very long time. I've been on the lookout online and in stores and never found exactly what I wanted. I wear 505 blue and black Levis 95% of the time and I've been unable to find a belt that was black, 1.5" wide with a brass buckle. Most of what I've found is 1" or less, some with fancy brass buckles but mostly with silver buckles. I got some from a belt maker in England that was 1" wide but a little too thin with a brass buckle, but I ended up making do rather than being happy getting what I wanted. So I found this shop in Portland, Orox Leather, that had exactly what I wanted: Black, substantial, 1.5" wide with a brass buckle. It's perfect. So while I was shopping for the belt I found some cable minders and a cardholder. You can never have too many cable winders. And for running, a credit card and driver's license in the small cardholder instead of carrying them in a plastic baggy or not carrying anything at all. The quality of these items is excellent and arrived shortly after I ordered them. This store really works for me. Keep 'em going.
Michael JL
LET ME KNOW IF THERE ARE ANY DISCOUNTS ON THIS ITEM.
KEEP ME UPDATED ON ANY SALES, DESIGN UPDATES & MORE.